TC-2600A RFID Tester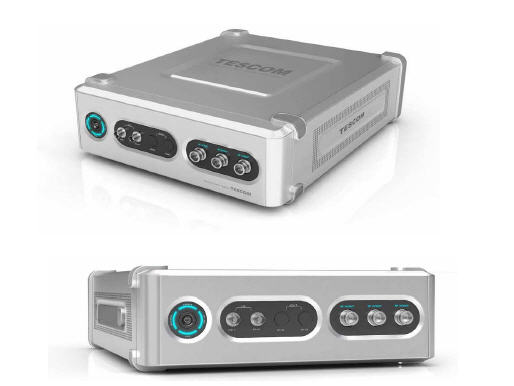 ¡» Product Description
The TC-2600A RFID tester is an integrated device that combines all the RFID Reader and Tag performance evaluation functions in the 860~960MHz UHF frequency range. It provides an optimal test environment for the production, development and servicing of RFID products with versatile and easy functions, as well as a wide range of applications. TC-2600A is a measurement instrument dedicated to and optimized for UHF RFID products. It allows easy and accurate measurement of parameters which would be otherwise difficult using general-purpose instruments, thereby offering exceptional benefits in terms of expedited development, improved production efficiency and enhanced quality.
ISO/IEC 18000-6 Type C (EPC Global Class 1 Generation 2)
The TC-2600A is designed to be completely compliant with ISO/IEC 18000-6 Type C (EPC Global Class-1 Generation 2), the standard air interface protocol of the 860~960MHz UHF frequency range, to operate with reference Readers or Tags. Users can easily configure all protocol parameters including the modulation scheme, data encoding scheme, data rate, symbol interval, response time, Tag memory and lock status.
¡» Key Features
Integration of All required Functions for Reader and Tag Testing Into a Single Unit

Supports 860MHz ~ 960MHz UHF RFID

Supports ISO/IEC 18000-6 Air Interface Protocol

Reader and Tag Emulator Tunctions

Multi-Tag Simulator Function for Reader Test

Tag Performance Test Function

RF Measurement ¡VSpectrum, RF Envelope, Power-Time
Tag Emulator Mode for Reader Testing
The TC-2600A can emulate as a reference Tag to test Readers. Since an actual Tag backscatters the Reader signal and communicates based on accurate link timing in microseconds, the TC-2600A analyzes the Reader signal to provide an experimental environment. This environment simulates a real world situation and communication with the Reader is carried out by maintaining accurate link timing as if an actual Tag is backscattering. Furthermore, adjustable power enables easy measurement of the Reader sensitivity and the TC-2600A can simultaneously test up to 10 tags, allowing easy setting of Tag information according to test conditions.
Tag Memory Bank Parameters
Tag Memory Bank Data
Tag Transmission Power, Modulation Type and Flag Persistence Value
Display Command and Response Log
Reader RF Measurement
The TC-2600A can operate in the Tag mode and measure the Reader signal to analyze the Reader performance when it communicates with an actual Tag. The measurements are automatically displayed on the screen according to the measurement objective of parameters and their values. Users can easily verify complex measurement results such as:
Reader Transmission Spectrum and Power
Reader Power-up/-down RF envelope
Reader PIE Symbol Interval (Delimiter, Tari, PW, RTcal, TRcal, etc.)
Reader Preamble and Frame-Sync
Reader Response Time

Reader Emulator Mode for Tag Testing
The TC-2600A can operate as a reference Reader to test Tags. Every command can be executed to test Tag operations, including Inventory, Read and Write, Access, Kill, Lock, etc. As in the Tag Emulator mode, the TC-2600A communicates with the Tag while maintaining link timing. When
operating, a Reader and Tag performance can be evaluated according to various test conditions below.
Reader Transmission Power, Modulation Type
& Depth, PIE symbol interval, Link timing, Query Command Parameter Settings
Inventory and Select Tag
Commands including Read, Write, Kill, Lock, Access, BlockWrite and BlockErase
Automatic TUT (Tag Under Test) Generator
Automatic Presumption Tag Lock Status
Display Command and Response Log
The TC-2600A can operate as a reference Reader to communicate with a Tag and analyze a Tag's backscattering signal in various ways. Commands necessary for test conditions are sent to the Tag, a waveform of the Tag's response signal is displayed according to users¡¦measurement objectives and the experimental parameters are automatically measured and displayed. Accordingly, users can easily
perform RF measurements without the complex process of using markers to measure desired values in the signal waveform.
Tag Spectrum and Power
Tag BLF(Backscattering Link Frequency) Accuracy
Tag Duty Cycle
Tag FM0/Miller Preamble
Tag Turn-around Time